The Calendar can have multiple people's schedules all in one place. Add, edit and update all event types which are relevant to your sport. Events can be for a single person or a whole team. Add any type of information relevant to your event including attachments. Get reminders prior to and at the event start anywhere on the ILG Sports platform.
Create custom events to organise your events.
With our calendar you can create your own custom event types to organise your calendar. You can set the name and colour of your events to visually display event types on the calendar.
With different event types setup you and any user on the system can search by these events on the web or app.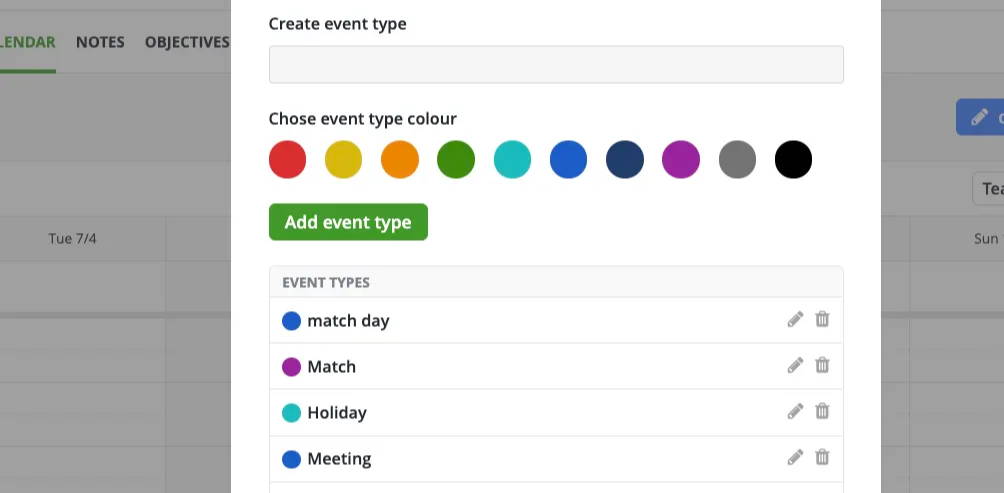 Secure your calendar by only giving access to who needs to.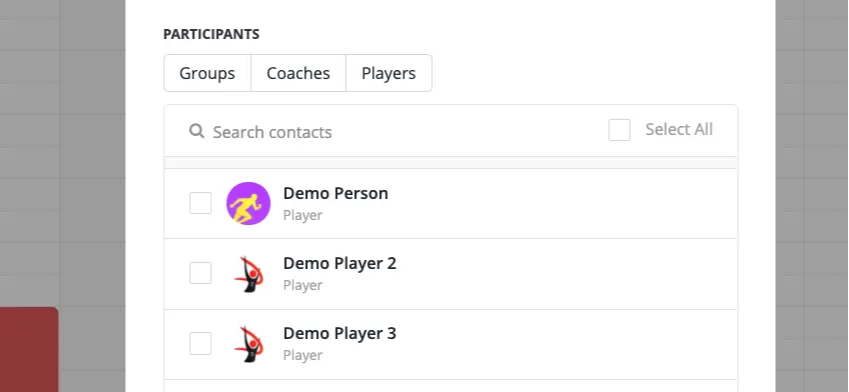 The Calendar, like a lot of sections on the ILG Sports platform work on the premiss of participant only access. If you are a participant to an event you see the event on your calendar.
So this means that you can have multiple user's calendars working at the same time and only users can see what is relevant to them.
Notifications on creation, before and start of an event.
When an event is created you have the option of sending a notification to the participants when the event is created, prior to the event and when the event starts.
Notifications will be sent to the participants via the application and web portal.
These notifications can be set to be sent out prior to the event at set intervals. Whether its 10 minutes before or 1 day before. This is great for reminders to make sure participants don't forget events.