The Document Hub is your very own Cloud storage solution built within the platform. This can hold any type of file including image, video, pdf, excel, word and a lot more. A lot of the documents can be viewed and edited within the platform. Because this is a connected platform you can share a file from the hub to any other user using the messaging feature or shared to the Team Feed.
The Document Hub is available to all users, but you can permission down all your files and folders so individual users have access to only what you want.

All users on the system are also created a My Documents folder upon sign up to the system. These are only accessible by that person, but can also be accessed by Admins to drop files in.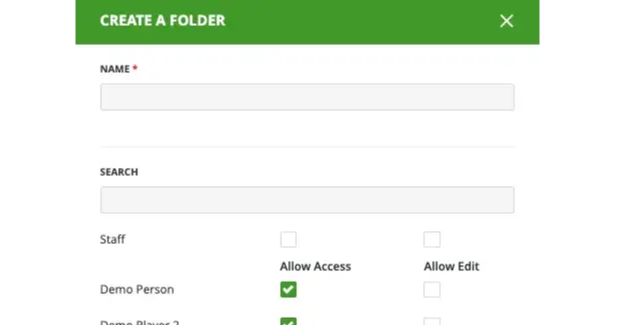 On the Document Hub you can see if users have seen, read or viewed any file, image, video or document on the hub. This is as simple as clicking the eye icon next to the file and it will show you who has seen it and when. This feature is available on all platforms of the service.
On the Document Hub on the application you have the option to locally store files, videos, images and documents for offline viewing.

To do this, either press the star icon on the document to favourite it, or use the download option. As the document is stored on the app, there is no way that document can be saved on the device without your knowledge.