Messages and Notifications can be sent to any other user using the platform, to build and maintain strong communication within your team. These can be sent directly to one person or to a group. Messages and notifications can include; just text, images, video or even documents. With our seen and read feature you can make sure your messages are getting received correctly.
The ILG Sports Platform messenger is a fantastic social media messenger replacement, as we have found that mixing social and professional can be detriment to the messages being sent. Keep a separation between these two things to make the most of inter-team communication.
Individually message all users directly or in groups.
The messaging section is perfect for sending short messages to either individual users or groups on the platform.
You can send images, videos, documents and just short text.
These are accessed via the web and the app. With notifications for received messages on all platforms also.
Sent, Seen, Received, Read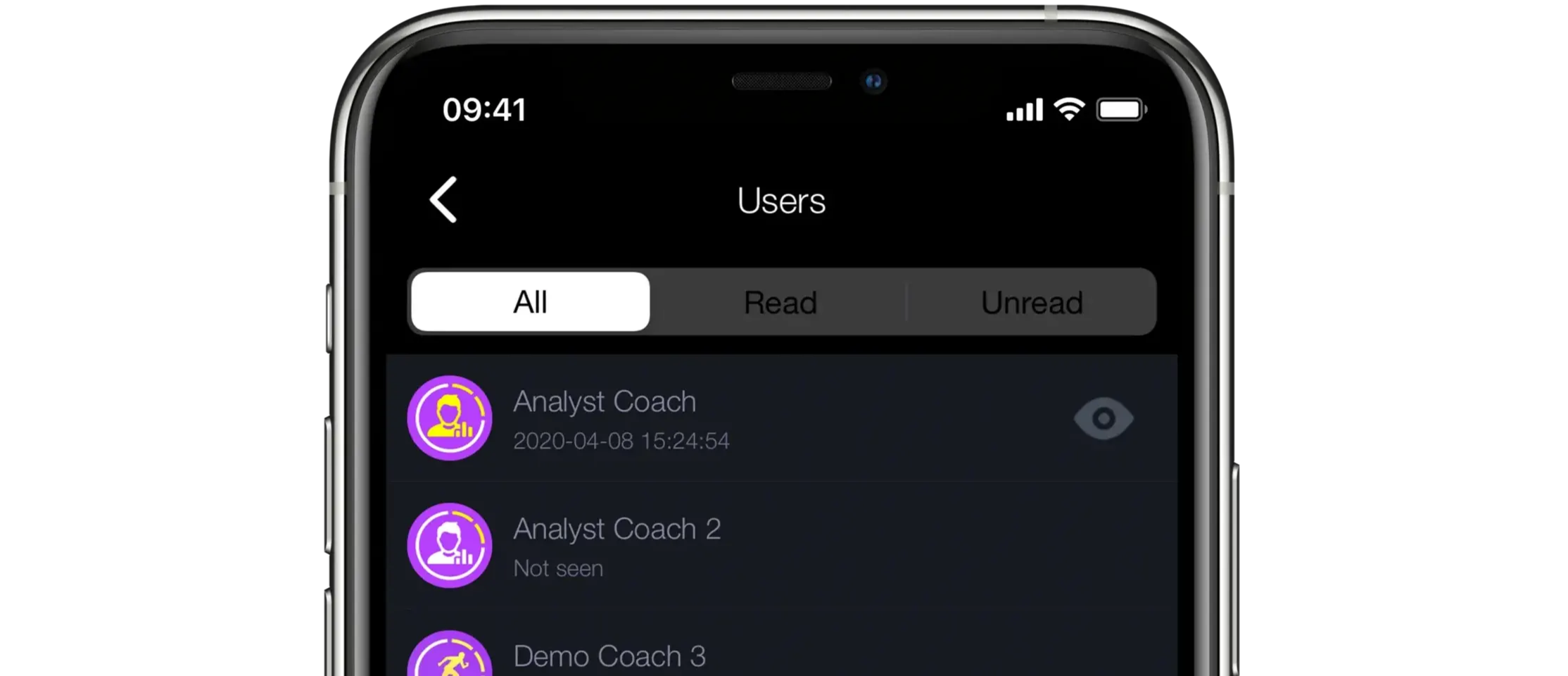 With all messaging and notifications sent on the system, you can long press on the message and see the viewers of that message.
When viewing the recipients of the message you can see if they have read, seen and received the message.
This works on all types of messages, text, video, images and documents and gives you the ability to make sure your messages are being received and read.
Group messages are accessed by any user that is a participant to that group and no one else.
There are no limits to the size of those groups, and you can have as little as 3 but as many as you like.
The creator of the group is the only one that can add users to the group, change the name and image.
When new users are added to a message group they are able to see the messages sent to the group in the past, so they can read and catch up with what's been going on.