Notes can be added by any user on the platform, via the Notes section. Attachments like documents, images and video can be uploaded to bring your Notes to life. Also with the in-built voice memo and the ability to share with any other user or group on the platform this can really give you the advantage.
Easy to create, access and share
The Notes section is great for adding notes from meetings, goals or general information for either yourself or the whole team.
Notes can be created either via the app or web portal and can be shared with ease.
These can be saved for your eyes only or shared to another user or a larger group. Sharing a note is as easy, you can do this either while creating the note itself or after the fact by going into the settings.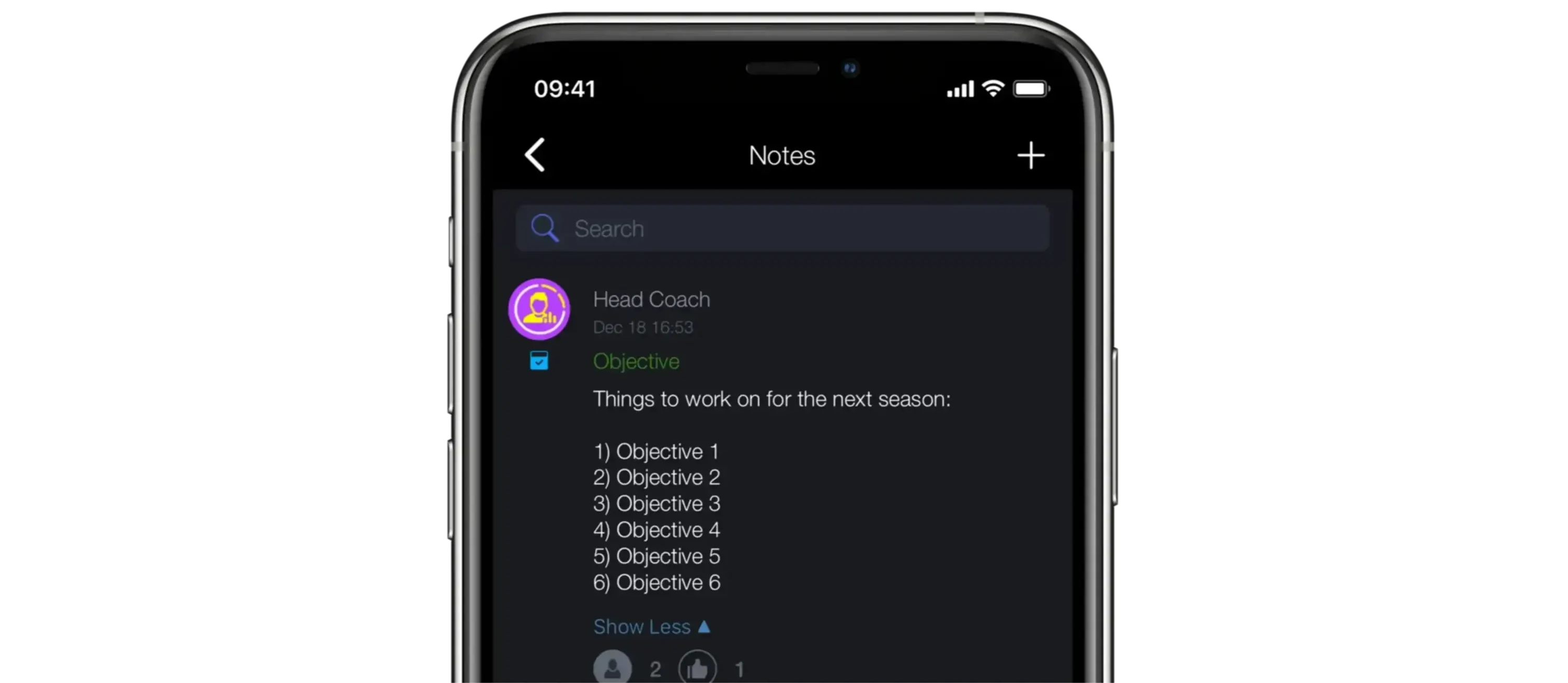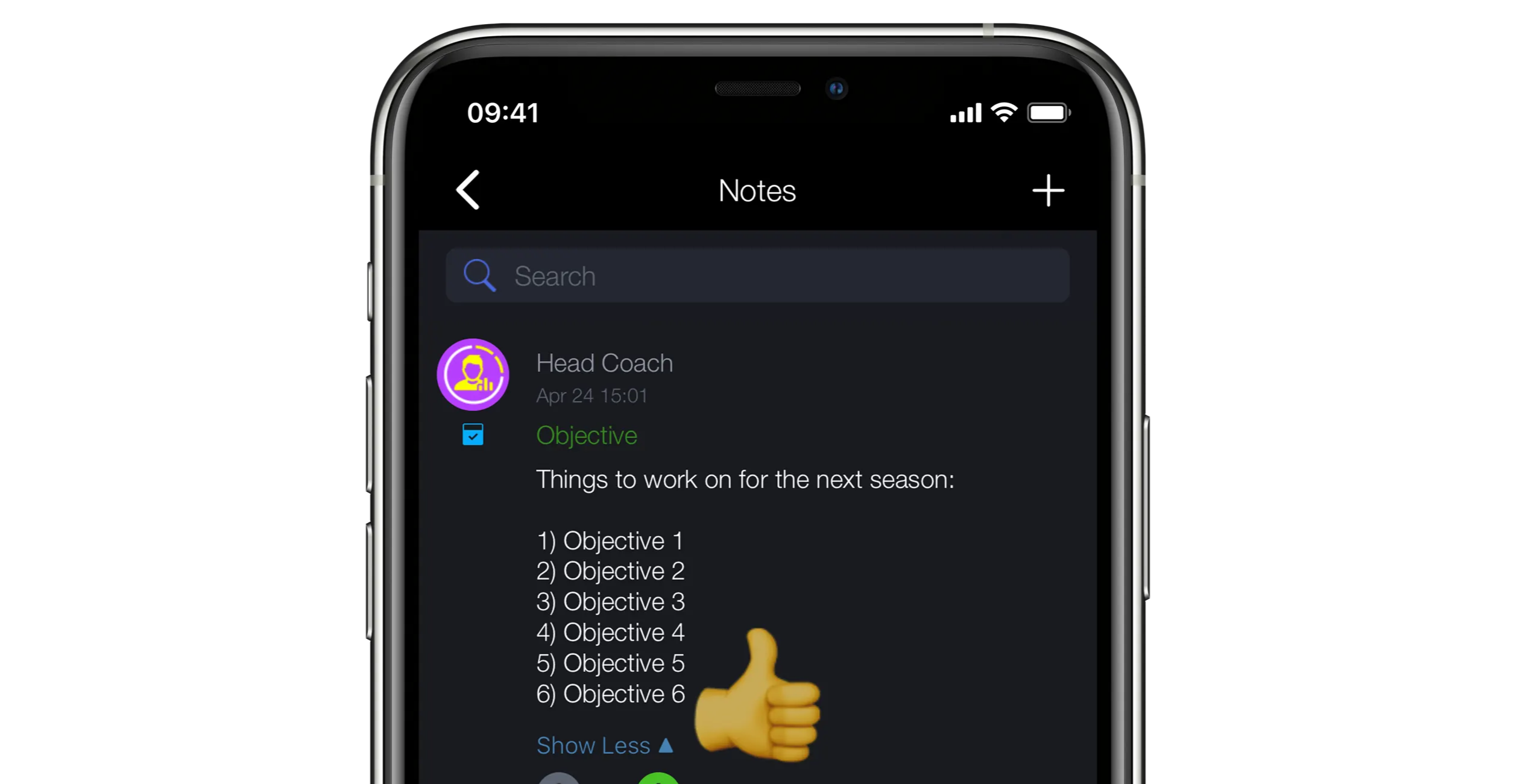 On your notes you can have just simple text, or have images and documents included. Make sure to add your attachments to make it stand out.
With your notes you can get added interactions by using the like feature. All Notes which either you created or shared with you can be liked to give
With notes you can have more than just text notes, on both the web portal and iOS you can record Voice Notes.
Once your voice note has been recorded this can also be sent and shared to other users on the platform.