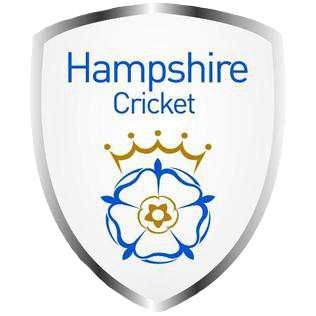 Hampshire Cricket, founded in 1863, is one of 18 first class counties in England and Wales.
Hampshire's major honours include winning the County Championship in 1961 and 1973, whilst the club has won 11 limited- overs titles.
In 2010 Hampshire created history by becoming the first British domestic side to win the Twenty20 competition on home turf and in 2012, they completed a historic double by winning the winning the Friends Life t20 and Clydesdale Bank 40.
In 2014, Hampshire won the LV = County Championship Division Two title for the first time, whilst 2015 saw the side reach a record- breaking sixth consecutive T20 Finals Day.
ILG Business Ltd is a B2B technology provider, bringing new digital and mobile products to market. ILG developed the ILG Elite Sports Platform for many National and International sports teams who want to be at the forefront of performance and analysis and communications technology. With unique and innovative features, the ILG Elite Sports Platform is a secure and easy way for coaches to improve sports performance with their athletes.
---
Hampshire CCC were looking for a software tool that could help organise all their data in one area and ensure that they were well prepared for the season. They were also looking for a solution that could help them collect player's wellness and important information related to well-being data.
---
ILG Business and Hampshire CCC have come together to form a partnership that allows the club to make use of the company's ILG Elite Sports Platform app.
The app has been a key tool in the team's preparations for the past 2016 season, with Hampshire's Performance Analyst Joe Maiden and the Head of Physiotherapy Thihan Chandramohan noting several key benefits of its use.
The key features that they benefit from are the ILG Elite hub – our cloud server where you can store all documents from training footage, match highlights, play books and other team related documents. Folders and files can be permissioned to allow certain users access to specific areas of the ILG Elite Hub. Files can be downloaded locally to the app and viewed whilst the device is offline.
Hampshire CCC also take advantage of the Wellbeing feature of the ILG Elite sports platform, where important information such as wellbeing data and training workload is collected directly from the app. Tracking can be set up so notifications are sent to coaches when abnormal results occur or players can be reminded to complete their wellbeing forms. Training data allows R.P.E. scores to be collected and presented in graphical form.
---
Joe Maiden said: "Being able to follow a player's wellness and collect important information related to well-being data and their training workload directly from the app has also proved to be a valuable component. From my role as analyst it's helped move our process forward as anything that we discuss as a group pre-match can be easily shared on the app, which has made everything that we do more accessible to the players.
A part of this comes in the form of tracking, a tool which can be set up so notifications are sent to coaches when abnormal results occur, whilst the app also allows players to be reminded to complete certain tasks related to their well- being."
---
ILG Business also have the pleasure of assisting the ECB with a variety of projects. One of which is icoachcricket – a bespoke learning tool aimed at both grass roots and elite coaches. The application also delivers the ECB's own literature and media.
We have worked closely with the ECB to design and develop this program ensuring that their needs are not only met but also exceeded.