ILG Business have provided the Elite Sports app to over 50 sports teams. The beauty of the Elite Sports app is that it can adapt to any sport from rugby, to judo, to tennis. We designed the app to fulfil your needs and enhance your team's performance. We are so confident in the app that selling it is easy!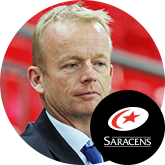 CEO, Saracens

We searched long and hard for a partner company with the skills and determination to create a new club website that properly reflects the spirit and innovation which sets Saracens apart. ILG Business have admirably risen to the challenge, and the result is outstanding.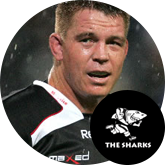 CEO, Sharks

The ILG Sports Hub will be a great addition to the team, giving players direct access to all their training material, documents and schedules at all times as opposed to just during training and matches. Here at The Sharks we think this will transform the way we work and are confident we will see the results on the pitch.
---